Leatherwear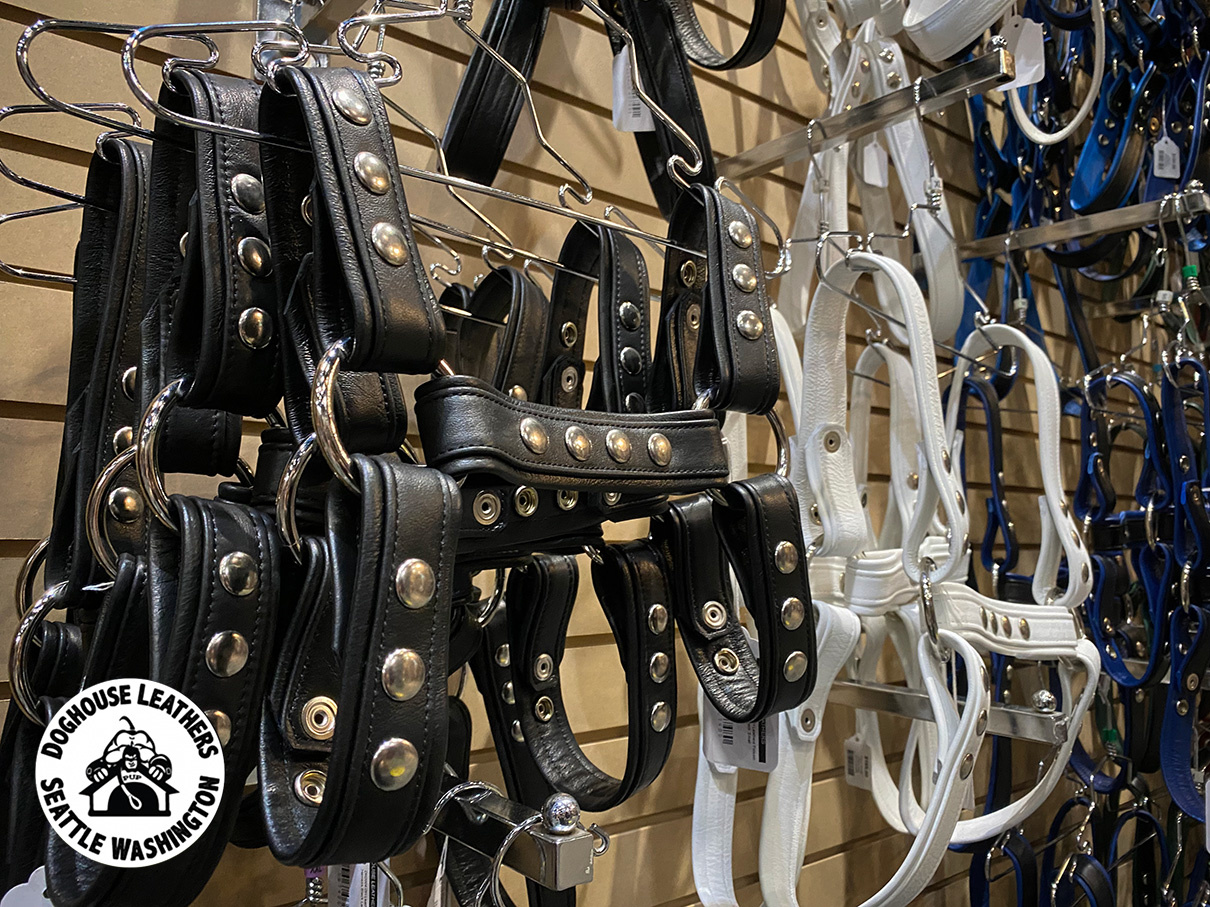 Doghouse Leathers has its roots in gay leather fetish clothing made in house, in our own leather shop on the premises. Our crafters are highly skilled and produce some of the best leather for the kink and fetish community around.
Bridle & Latigo Leathers
Our leatherwear is made of bridle and/or latigo ("whip") leather, both known for their strength, durability, appearance, and suppleness. The tanning processes for these leaders stand out as unique and fit for rigorous and rough usage, a must for the kink and fetish community. These leathers resist moisture and sweat through the infusion of rich oils, chrome tanning, and vegetable tanning. The quality of these leathers will leave you standing tall or proudly on your knees; did we mention the intoxicating smell and for some, the taste? Woof!
Off-the-rack or Custom Sizing
Our staff ensures that a stock of well fitting off-the-rack items are stocked daily, yet for the aficionado and leather fetishist, the keen eye of our staff is available for custom sizing and tailoring with advance notice.
Even More Stock In Store!
Be sure to visit our store for an even wider selection of in stock bespoke and handmade leatherwear, from right here in the Pacific Northwest!